Die Kontrahenten: Bill O'Reilly:
"Gelegentlich, wenn Gäste konträre Meinungen vertreten, wird O'Reilly unbeherrscht und schreit diese nieder oder lässt ihnen in wenigen Fällen auch das Mikrofon abschalten, zuweilen verbunden mit der unhöflichen Aufforderung "Shut up"." (Quelle: Wikipedia)
und Geraldo Rivera
"He is known to have an affinity for dramatic, high-profile stories, and a style that is often described as sensationalistic. He is also known for his extreme enthusiasm and excitement."

Qualitätsjournalismus? "Zeichen von funktionierender Demokratie"?
Mehr zum Thema Fox News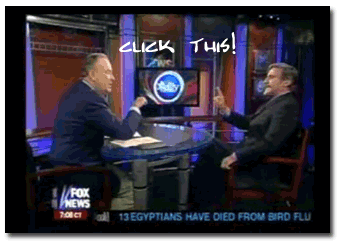 via niggemeier